Children should be allowed to get bored so they can develop their innate ability to be creative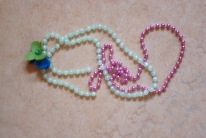 By Hannah Richardson
BBC News education reporter
"Boredom is often associated with solitude and Syal spent hours of her early life staring out of the window across fields and woods, watching the changing weather and seasons.
"But importantly boredom made her write. She kept a diary from a young age, filling it with observations, short stories,
poems, and diatribe. And she attributes these early beginnings to becoming a writer late in life."
lees meer op : http://www.bbc.co.uk/news/education-21895704
Reageren